We go through a lot of treats when training our dogs. A LOT. So we need treats that check off several boxes.
They need to be quick and easy to make in large quantities
They need to be fairly inexpensive
They need to be high value to our dogs, really tasty and motivating
They need to be good for the dogs, not filled with preservatives and colorants
With that in mind, here are two of our favorite dog treat recipes with some tweaks and hacks to make your life easier. Special thanks to blogger Eileen Anderson for some of these tips.
Liver Treats
Preheat oven to 350 degrees
1 tray (about 1 lb) raw chicken or beef liver (or chicken breast, or beef)
1 and 1/2to 1 and 3/4 cup of any kind of flour. ***Tapioca flour makes non-crumbly dog treats
1 egg
1 tsp garlic powder
1 tbsp oil
Optional-handful of chopped fresh parsley or rosemary
Puree the raw liver in a food processor or blender. Add the rest of the ingredients and blend until mixed. Add a little water if too thick. The mixture should be about the consistency of pancake batter.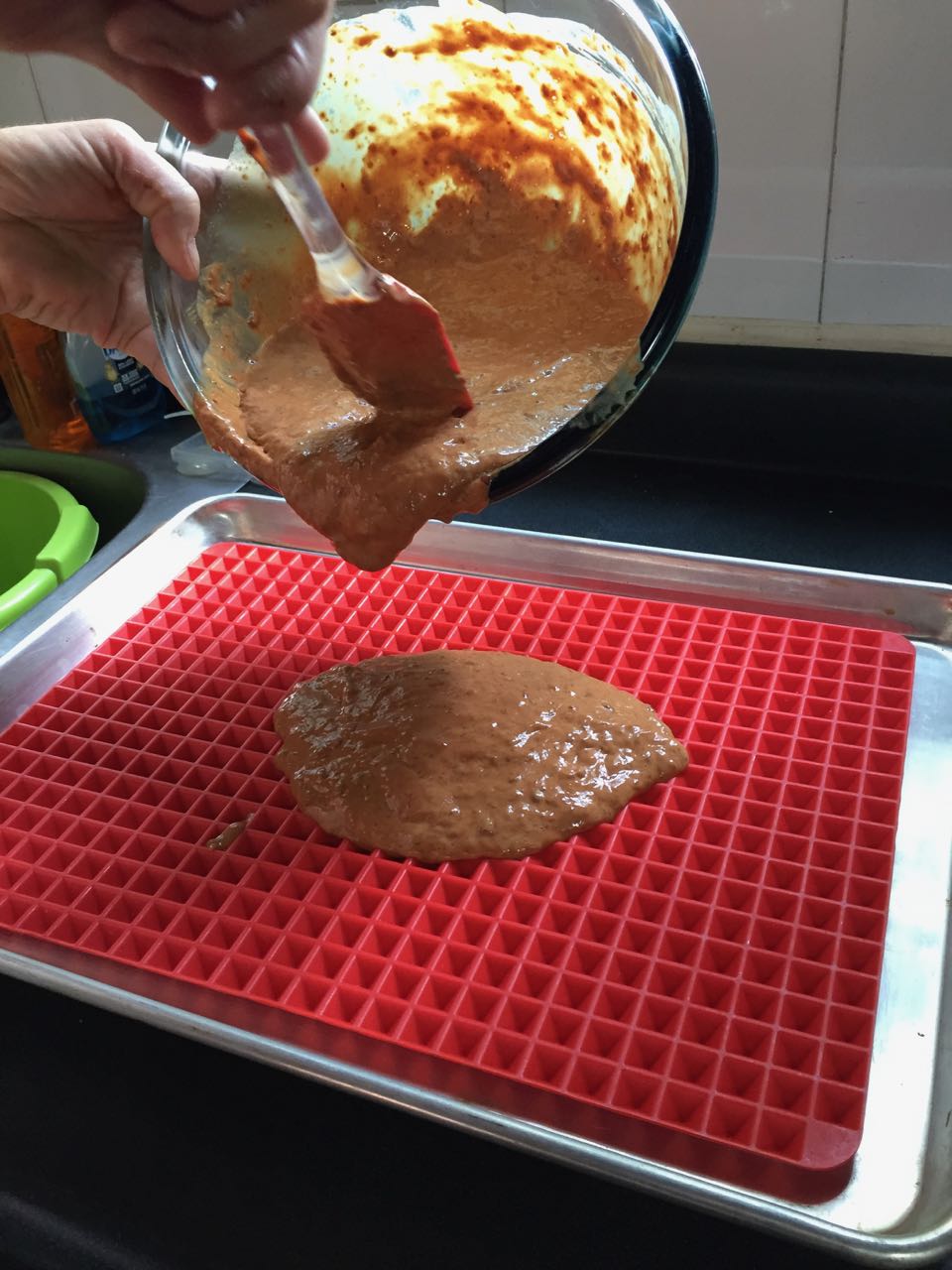 To bake, either pour/spread the mixture onto a parchment or silicone-lined baking sheet, bake for about 20 minutes until leathery, cool and cut into small cubes.
**Time-saving hack: Silicone pyramid baking sheets are available inexpensively from Amazon and some cook ware stores. The sheets come in 'button' shapes as well. We use them upside down and spread the batter into the tiny wells, smoothing it so that the edges of the molds are clean. Bake for about 15-20 minutes, cool slightly, and flex the sheets. Voilá! each sheet yields about 500 perfectly sized little training treats. One recipe makes about 3 sheets, or 1500 tiny treats. Freeze or refrigerate these treats, as they have no preservatives and will go moldy quickly if left at room temperature.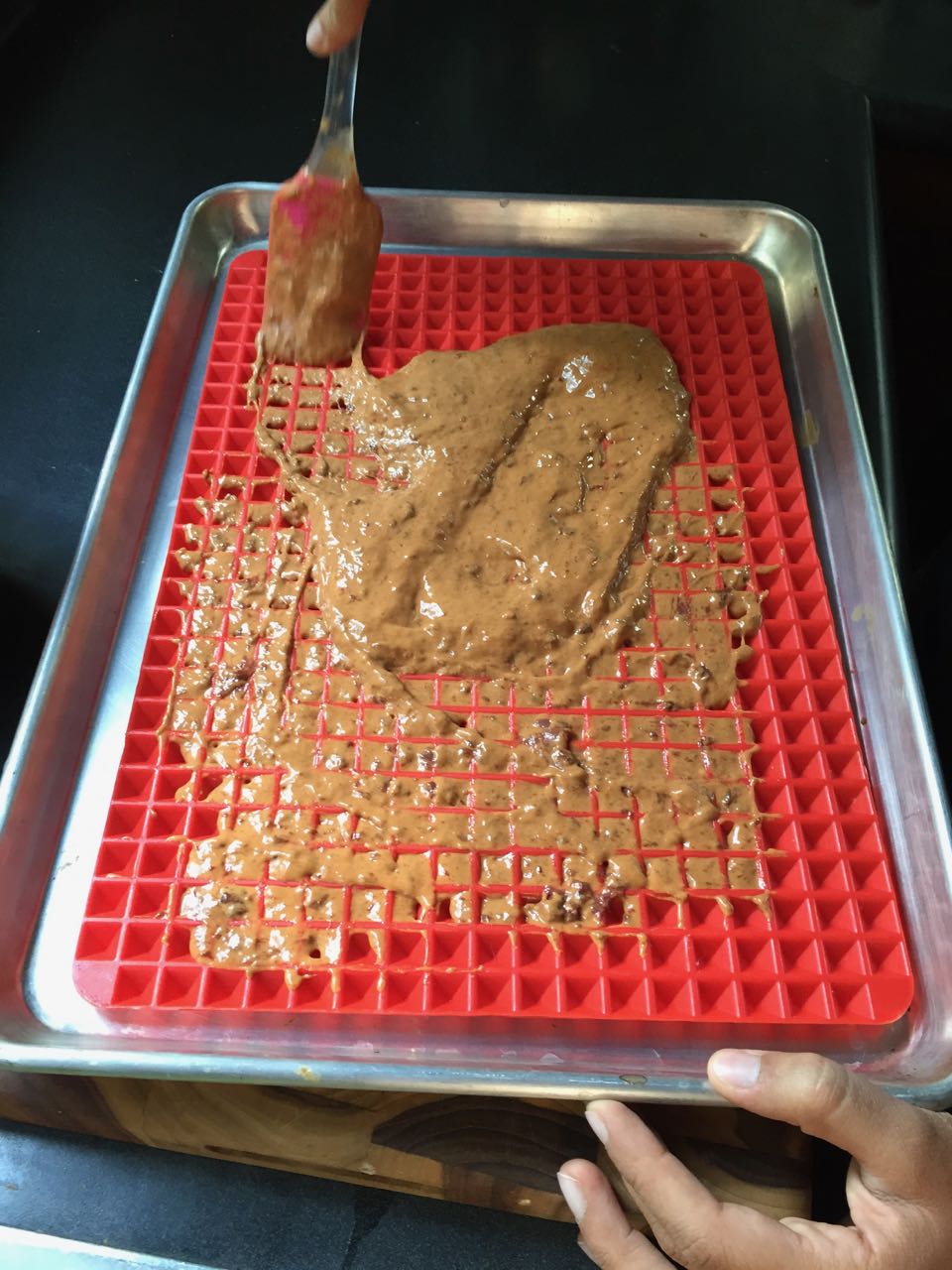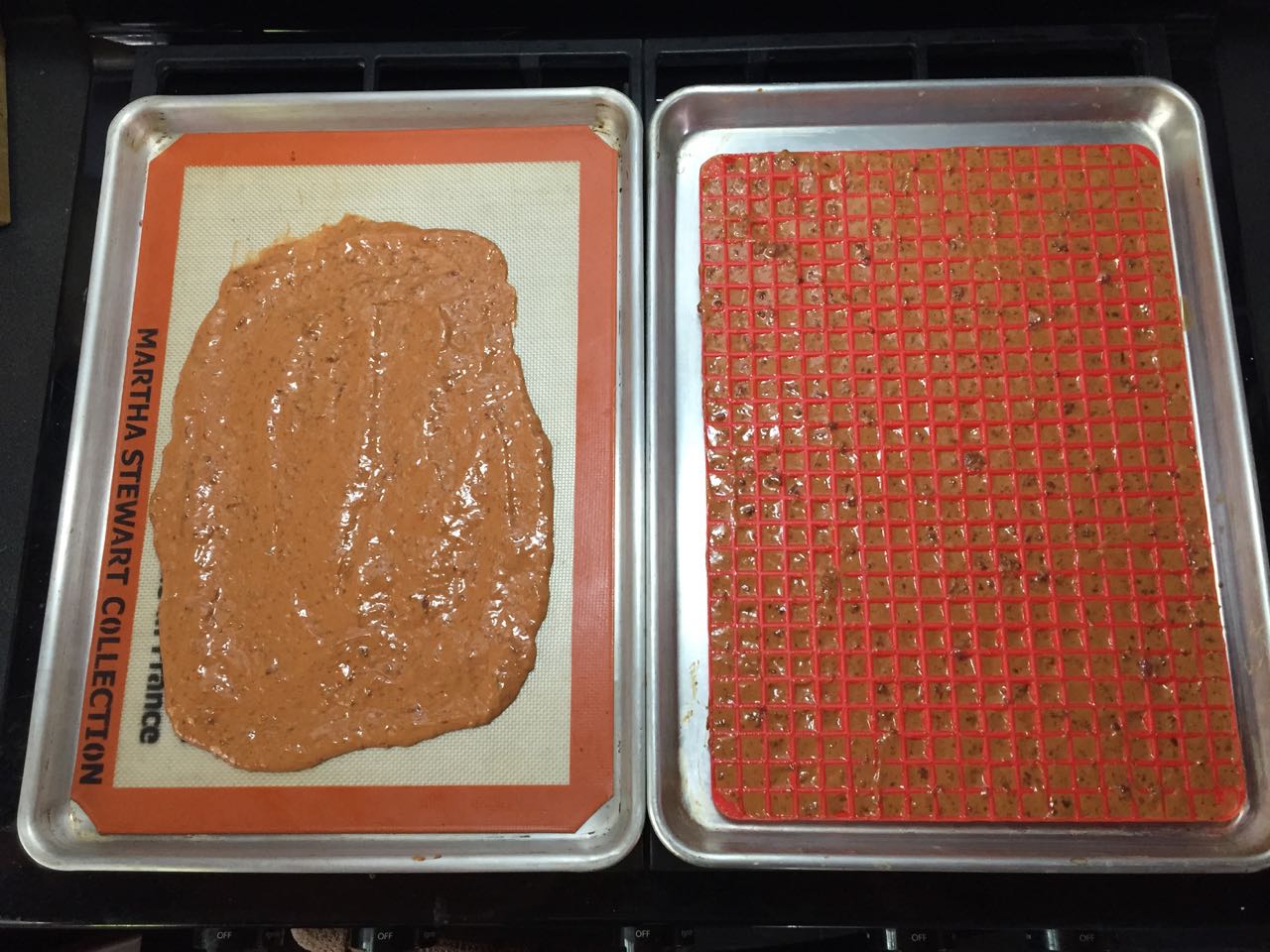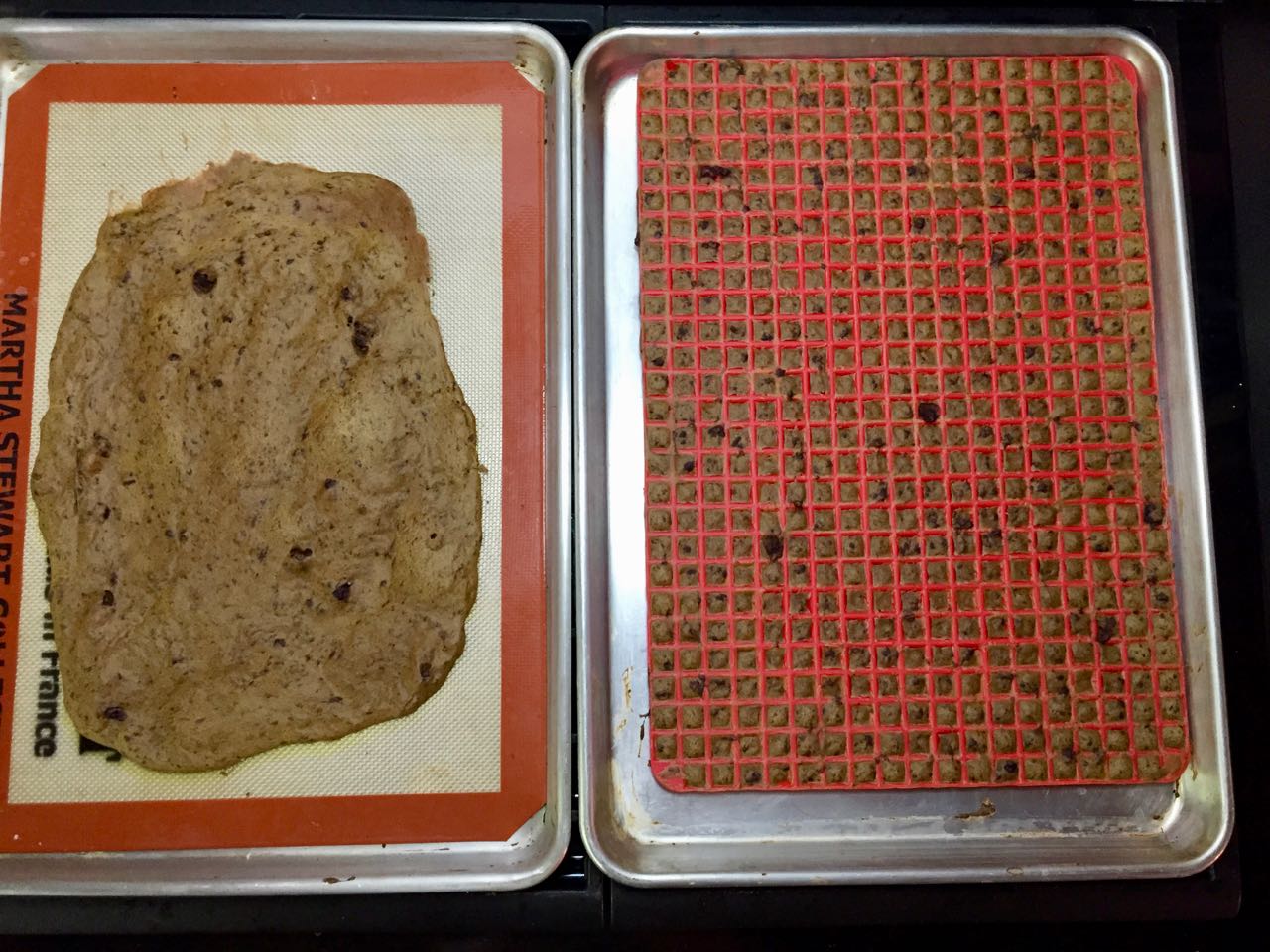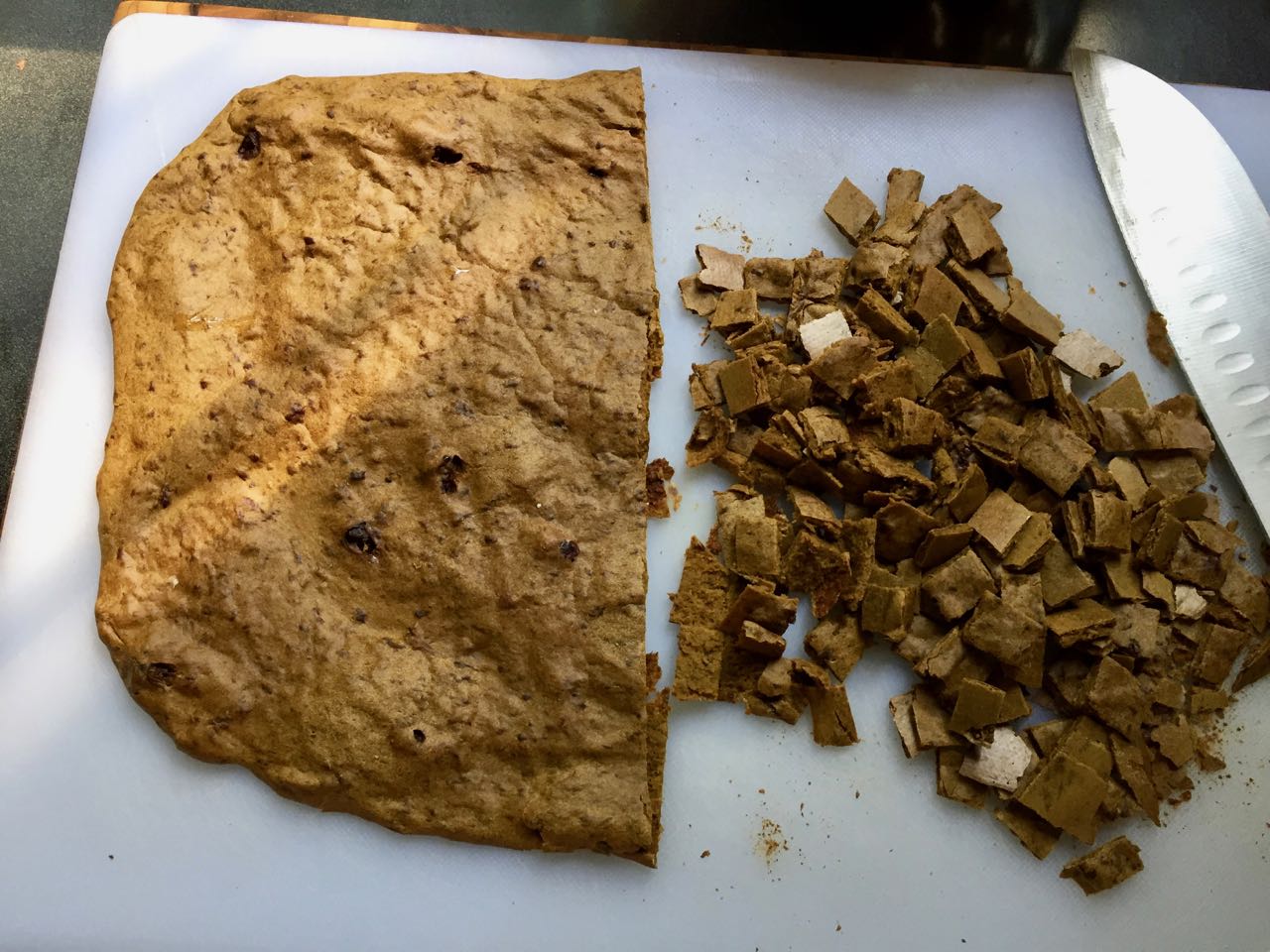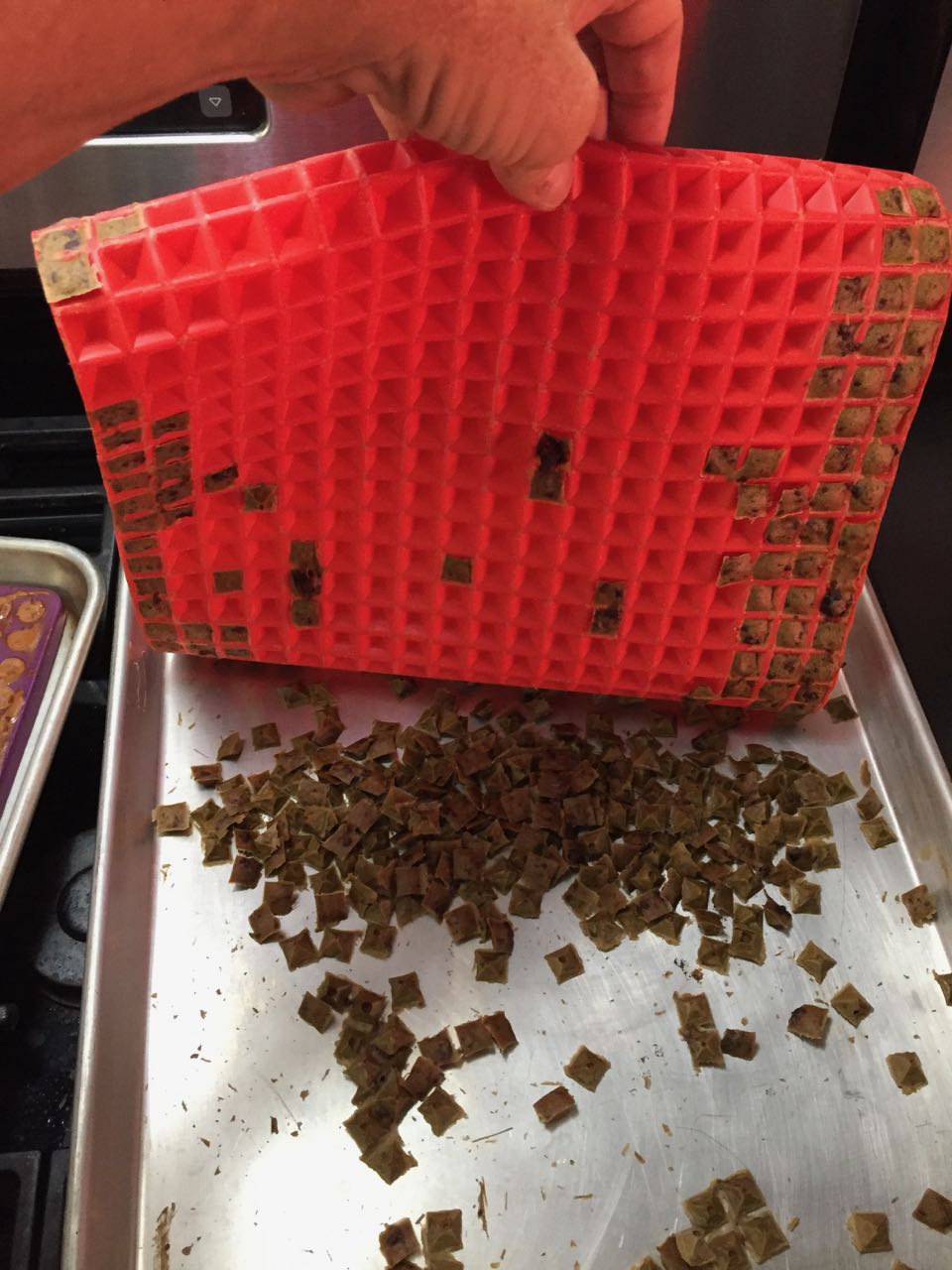 Tuna Fudge-(another dog-tested favorite)
2 six ounce cans of tuna. Do not drain. (canned salmon or other fish works fine here, too)
1 1/2 cups whole wheat (or tapioca) flour
1 tsp garlic powder
2 eggs, lightly beaten
1 handful grated parmesan cheese, about 1/4 cup
Mix all ingredients together using a food processor or mixer. Spread in a greased 9 x 9″ pan. If using silicone treat molds, thin using water to pourable consistency. Bake at 350 degrees for about 20 minutes. Cut when cool.